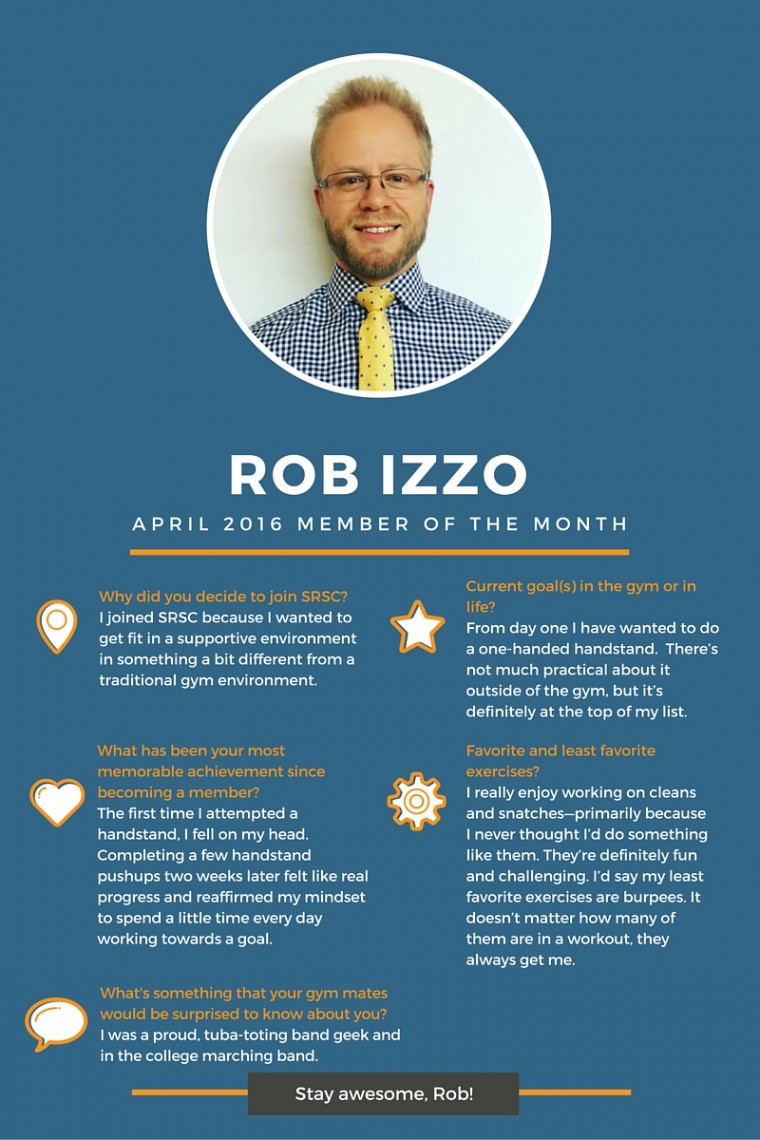 Why did you decide to join SRSC?
I joined SRSC because I wanted to get fit in a supportive environment in something a bit different from a traditional gym environment.
What has been your most memorable achievement since becoming a member?
The first time I attempted a handstand, I fell on my head. Completing a few handstand pushups two weeks later felt like real progress and reaffirmed my mindset to spend a little time every day working towards a goal.
Favorite and least favorite exercises?
I really enjoy working on cleans and snatches—primarily because I never thought I'd do something like them. They're definitely fun and challenging. I'd say my least favorite exercises are burpees. It doesn't matter how many of them are in a workout, they always get me.
Current goal(s) in the gym or in life?
From day one I have wanted to do a one-handed handstand.  There's not much practical about it outside of the gym, but it's definitely at the top of my list.
What's something that your gym mates would be surprised to know about you?
I was a proud, tuba-toting band geek and in the college marching band.
---
---