Do you need to get your nutrition on track?
A change in diet can do wonders for your daily energy levels, can help you lose fat effortlessly, feel great about your body and health, and have you waking up every day ready to live a full and wonderful life. Please join us to show you how!
This free Nutrition Seminar is on Tuesday, March 15th at 6:00 pm in our seminar room and is open to the public, so please feel free to bring a friend.
Call (707) 542-7725 for questions. We look forward to seeing you.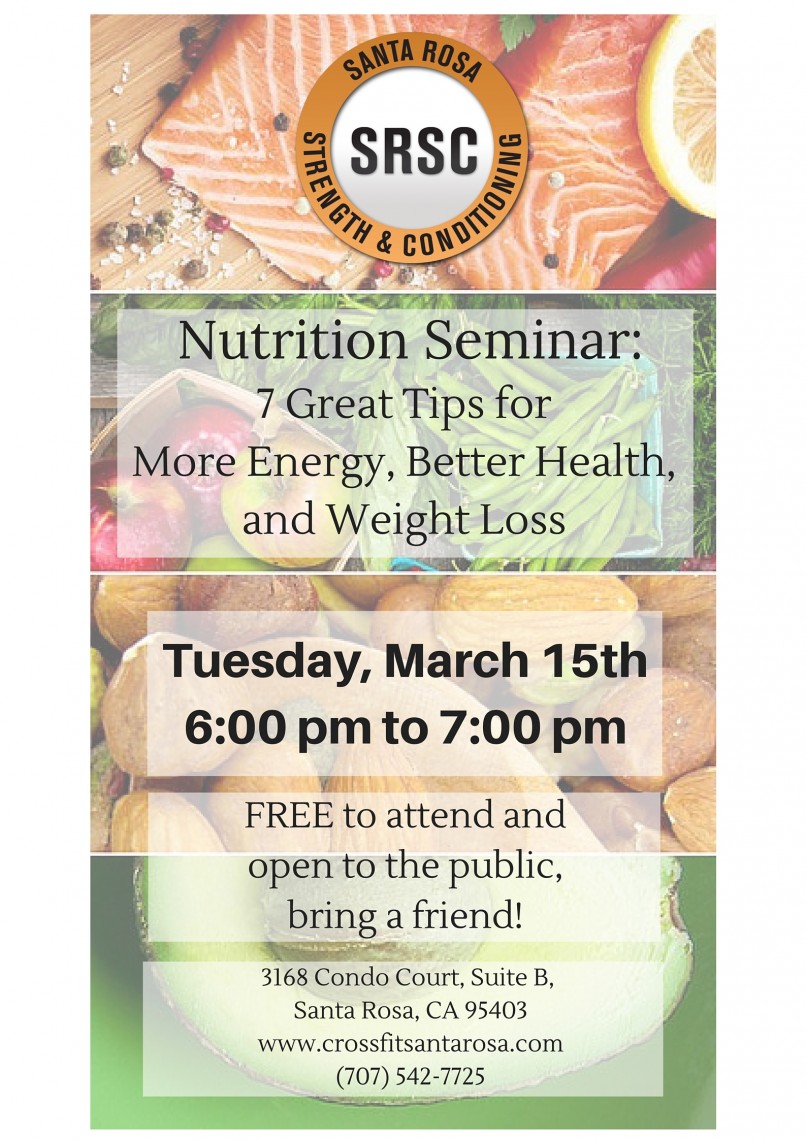 ---
---