It's like a steak, but it's a bird and has skin. A steak with fatty skin? Sounds divine to me, and it is.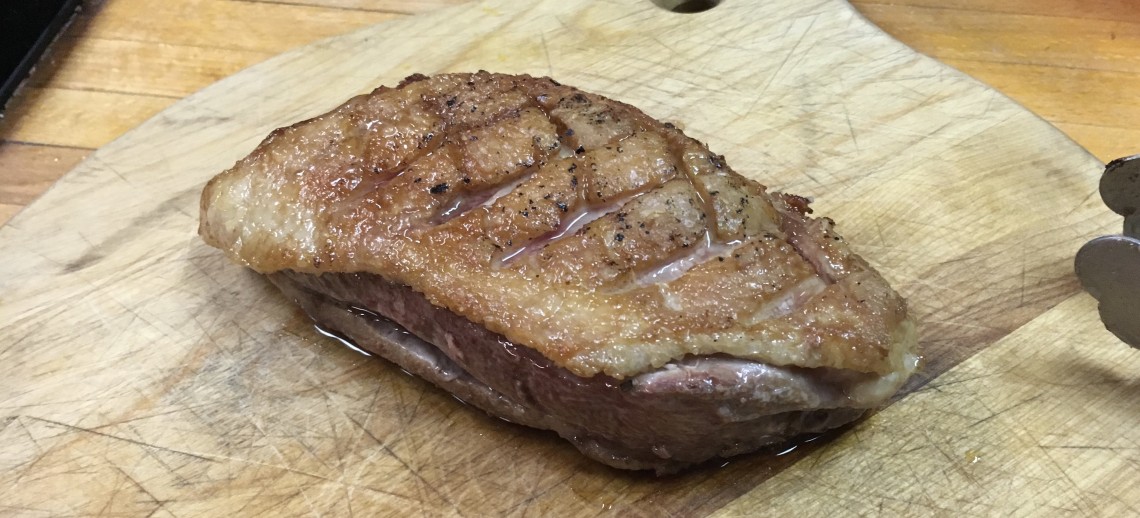 Duck breast is one of my favorite things to make for dinner.
It's SO easy to cook (instructions below), it's delicious, it's cheaper than steak (yet eats like a steak), and we've got a great local producer right here in Sonoma County: Liberty Farms.
And it's the gift that keeps on giving! After you cook up some duck breast, you're left with a whole lot of duck fat that you can save to cook your potatoes or vegetables in. Liquid gold right there.
I mean, duck breast is a WIN in my book.
Here's how easy it is to make: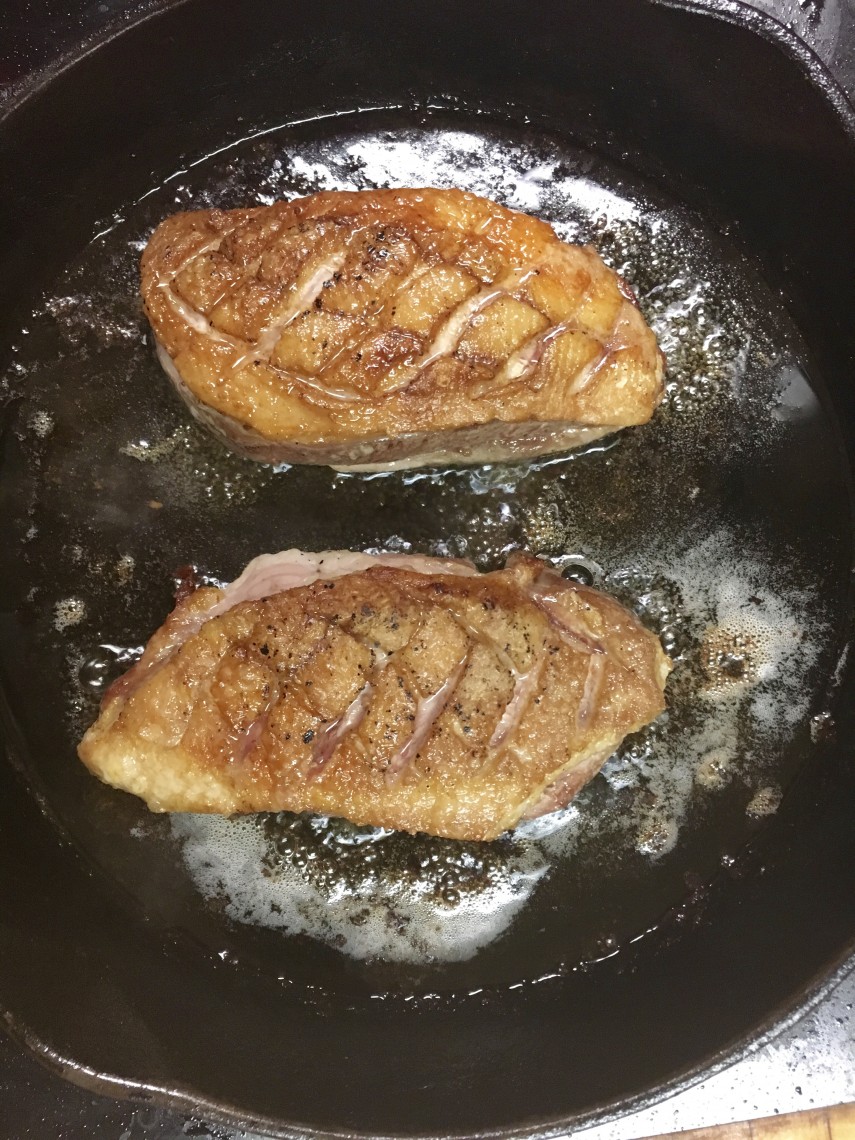 1. Preheat your over to 350 degrees.
2. Take your duck breast out. Cut slashes across the thick skin in one direction, then go back and cross-hatch (like perfect grill marks would look). Cut through the fat but not into the meat. Salt the skin well and add any other seasonings you want.
3. Heat a pan to medium, I like cast iron for this. When it's hot, place the breasts in the pan, skin side down. No need to add fat to the pan as the skin is fatty enough.
4. Leave it alone. You want it to get nice and browned on the skin, and for the fat to start rendering.
5. When it's a nice brown color, flip the breasts over with some tongs, then slide the pan into the oven to finish cooking.
6. I treat the breasts just like a steak: I test for done-ness by using my finger to feel how soft or firm it is. And like a steak, I like my duck breast medium-rare to medium. Remember that after you pull the meat out of the oven and rest it, it will continue cooking (in fact, it gets hotter internally during rest) so take it out before it's actually at your ideal firmness.
7. After letting it rest for at least 5 minutes, slice the breasts at an angle for serving.
Be sure to save the fat in the pan for cooking later.
Eat and enjoy!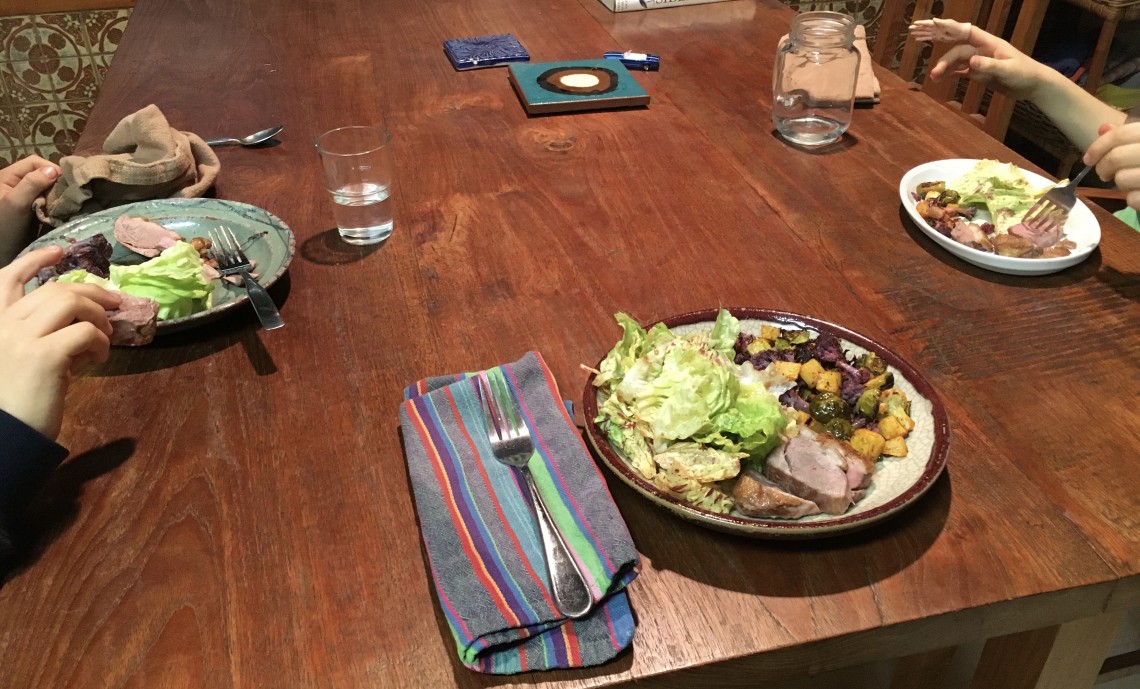 ---
---