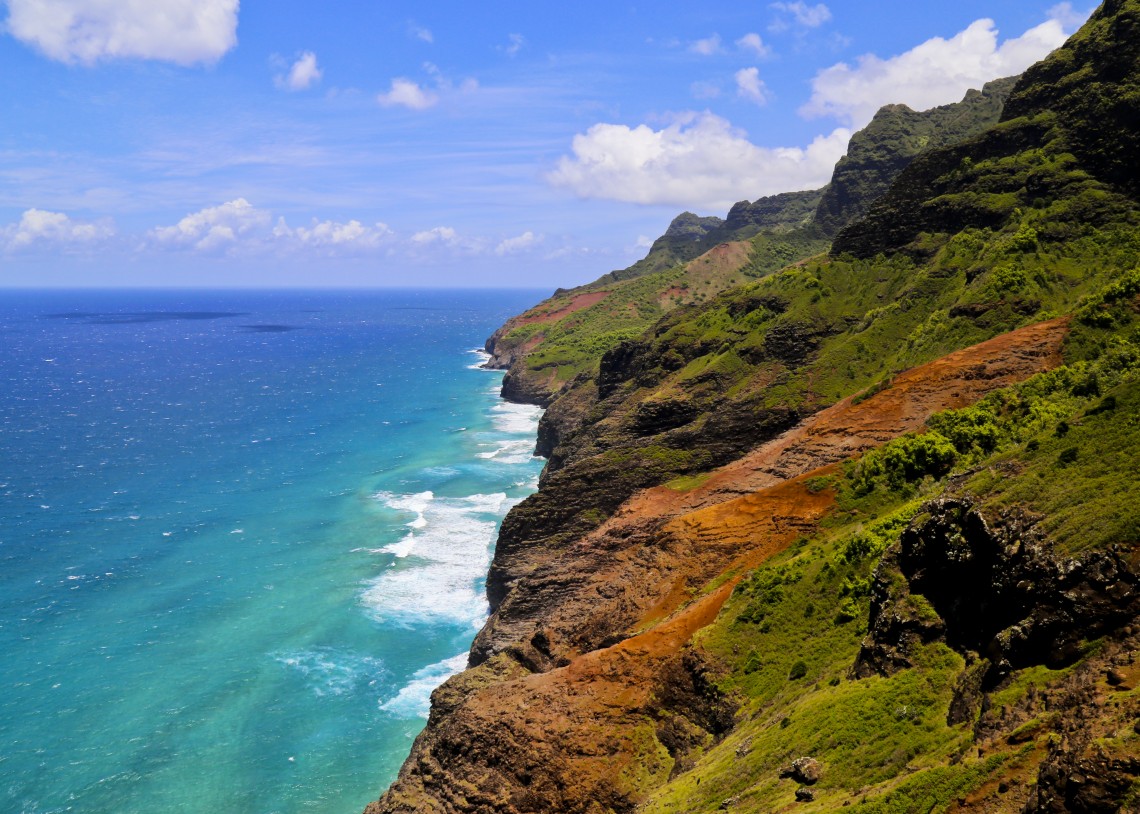 One of my goals for joining Santa Rosa Strength and Conditioning was to be able to enjoy life to its fullest. If someone were to ask me to name my passion in life, I would probably tell them it was hiking. I have hiked all over Sonoma County and decided to set my sights on some new ground and take hiking to the next level -backpacking. My brother, my best friend from New York, my boyfriend, and I set our set our sights on the Kalalau trail on the island of Kaua'i. The trail is 11 miles (one way) of treacherous trail that zigzags up and down, switchback after switchback, hugging the Napali coastline of Kaua'i. One of our guide books said that the total elevation gain is about 5,000 feet which is one of the main reasons why the Kalalau trail is so physically challenging. Me being me, decided to challenge our group and complete this hike in one day.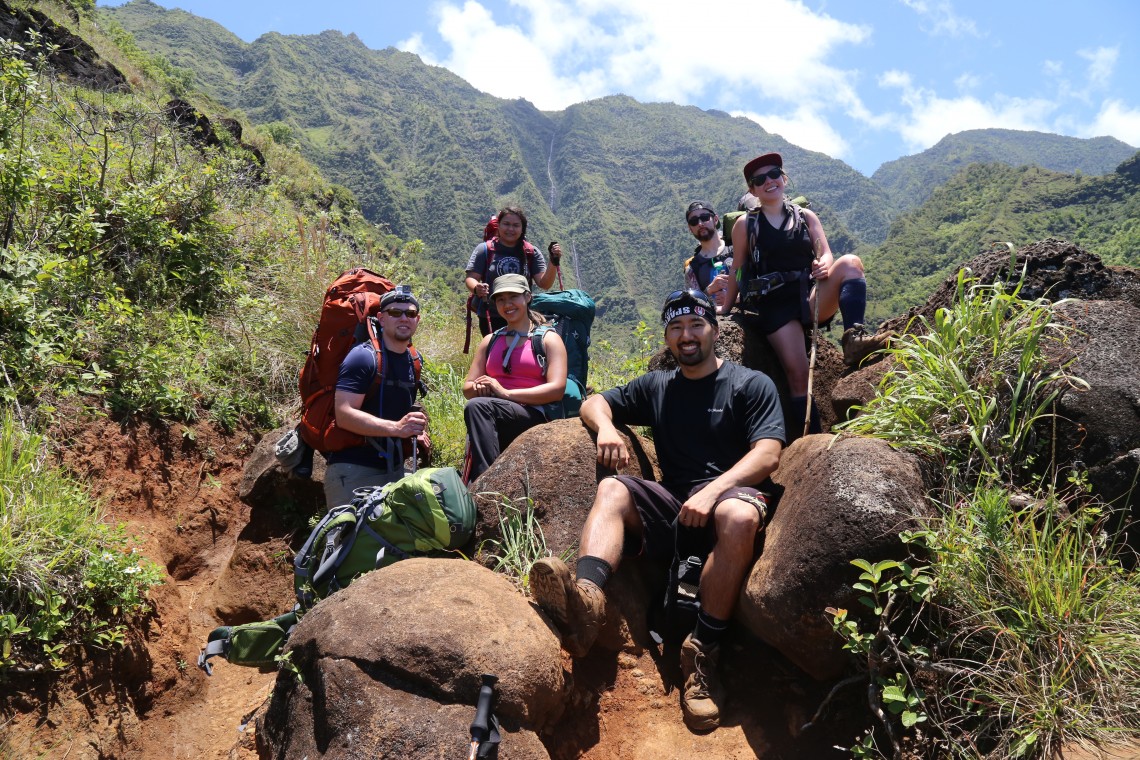 After a group of 6 of us set a date and bought some plane tickets I had roughly 6 months to physically prepare myself for this trip. I had never done an overnight backpacking trip in my life and was very intimidated about doing an 11 mile hike in one day with a heavy pack on my shoulders. Thanks to a strict strength and conditioning program that my coaches helped design for me, I built up my strength and endurance by committing myself to two days of strength classes and three days of foundations classes per week. At that time, I could barely do a strict pull-up and push-up and had never lifted weights in my life. After six months of hard work, I could do 4 strict pull-ups in a row, I was deadlifting more than 200 lbs., and swinging a 44 lb. kettlebell without any hesitations. I felt great and was stoked about taking on this hike.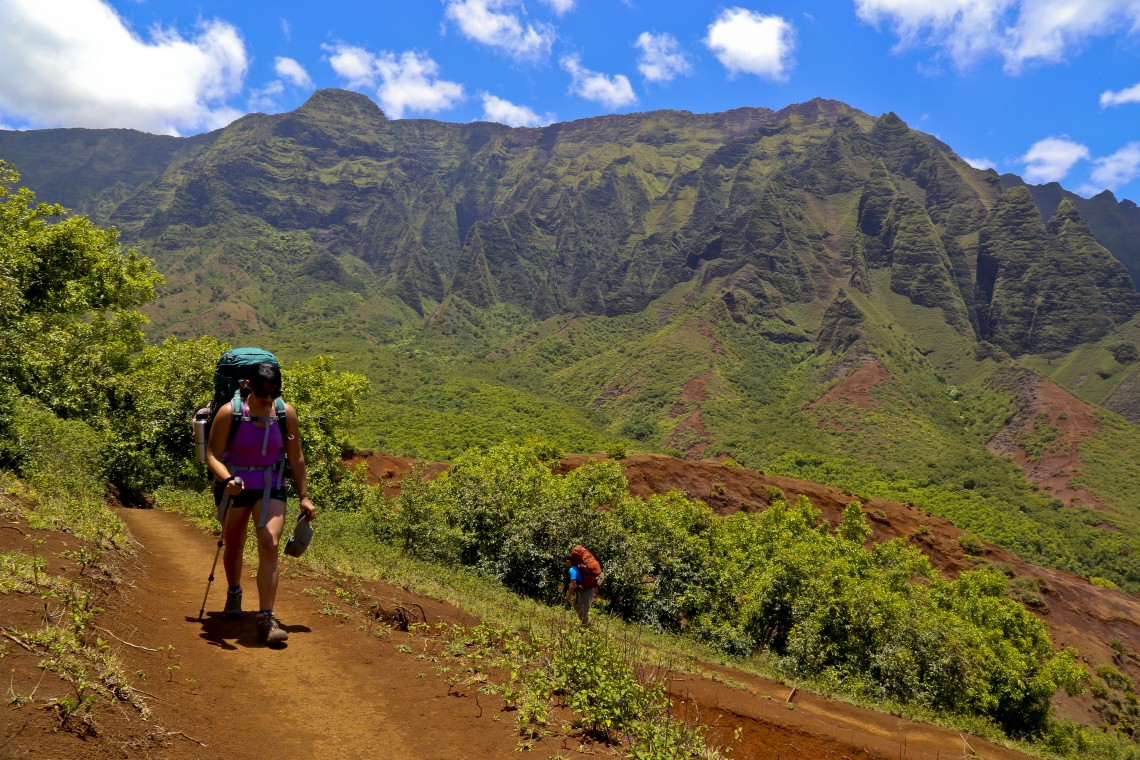 The 11 mile hike into the Kalalau Valley was no joke! Completing 11 miles in 85 degree weather with a total elevation gain of 5,000 feet in ONE day was grueling! I carried a backpack that weighed 43 lbs. – it was the heaviest pack (by 11 lbs.) out of all of the females that were traveling in the group. By the end of the day, it took us about 10 hours to get to the end of the trail and find a camp spot. Most of my travel buddies thought I was absolutely insane to have fathomed that doing the entire 11 miles in one day was a good idea. We were exhausted, hungry, and a lot of us were burnt out from the sun. I woke up the next day feeling like a million bucks though! No sore muscles and my recovery was 100%! I had to attribute my strength and endurance to all of my hard work at SRSC!
---
---