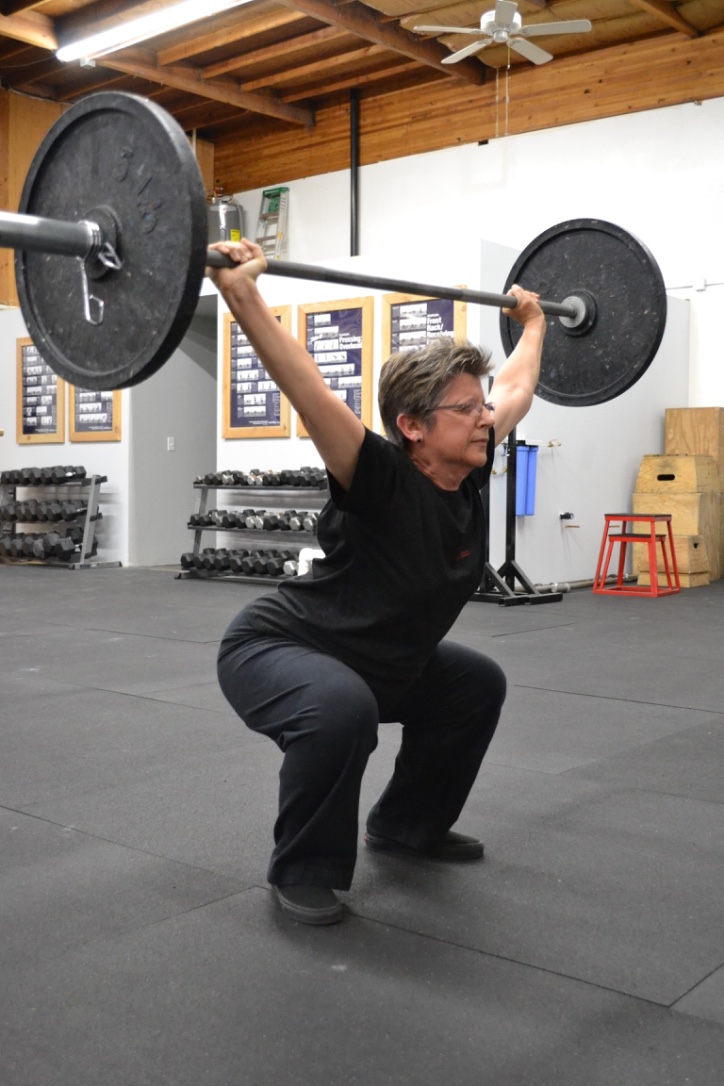 Joyce joined SRSC through the Spring Health Transformation Challenge, and stayed on as a regular group training member. Her transformation in the last 6 months is phenomenal.
She couldn't do an air squat for the first two months. Look at her now! Incredible.
She's also, like, half the size she used to be.
And she turns 64 years old this month.
Here's her experience in her own words:
---
"I participated in the Spring Health Transformation Challenge and it was the best investment in myself I've made in some time. 

For 30+ years I strictly was an outdoor exerciser….jogging, cycling, and hiking. I always had an aversion to indoor exercise. I kept seeing articles of how important it is to include strength/resistance conditioning in addition to cardio, especially as we get older, and since I was going to be 65 next year, I felt I better get on board with it sooner than later. 

I heard about the Spring Health Transformation Challenge and decided I would give it a go. I received a lot of warnings from friends about doing x-fit, but at SRSC I didn't find any of the warnings to be true, and actually found the opposite: all the trainers at SRSC are extremely sensitive and patient with my level of ability and always put my safety first. They can modify the exercises to your level of ability so that you can still receive the benefits, but at your pace. 

Consequently, when my six weeks were up, I signed up for another 6 months and couldn't be happier with my decision. In 4 months I have a waist again, I'm starting to see some definition in my muscles, and I've lost nearly 25 lbs. in 4 months…….another added benefit!" 

---
---
---