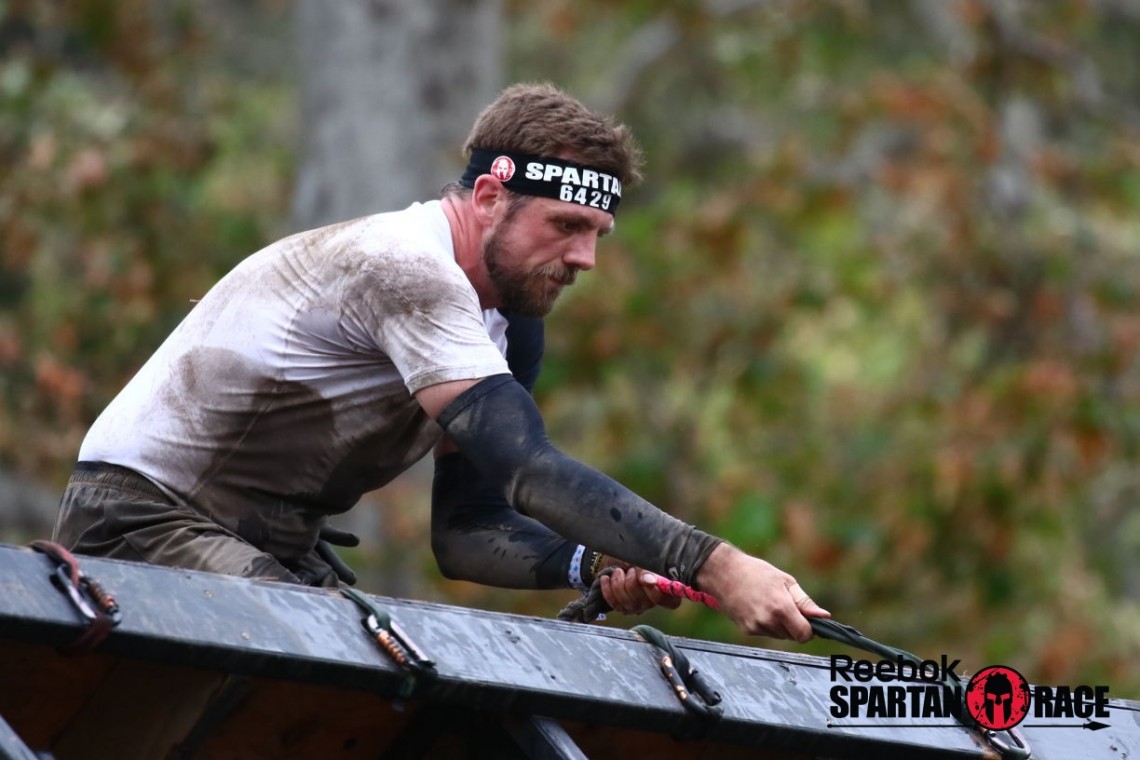 As an engineer who spends the majority of his time on airplanes and in offices, I was looking for ways to get in shape, challenge myself and feel like a kid again.  I am a father of three children all under 8 and while raising the kids and developing my career I let myself go.  In late 2013, I thought something needed to be done.
I took up running but found that I didn't really lose weight or improve my self-image.  In the middle of 2014, a friend visited for dinner and told me I should try to tackle a Spartan Race.
I took the challenge too seriously.  The next morning, I joined a local 24 hr gym, built my own 5-6 day training plan and got to work.  I stayed focused on my training plan, logged every day's progress and I gained – but very slowly.  As you can imagine, training with a tabata timer in the corner of a 24 hr gym attracts the strange looks so it was a lonely process.  Five months of every day training with motivational songs on my iPod and I ran my first race in November 2014 in Sacramento.  I finished but walked about 1/3 of the course.  My time was 2 minutes over the average time and I was proud but wanted to do better.  Since Spartan Races offer a penalty of 30 burpees per missed obstacle and my strength didn't hold up, I had the joy of 240 burpees total on the race with 150 back to back at mile 4.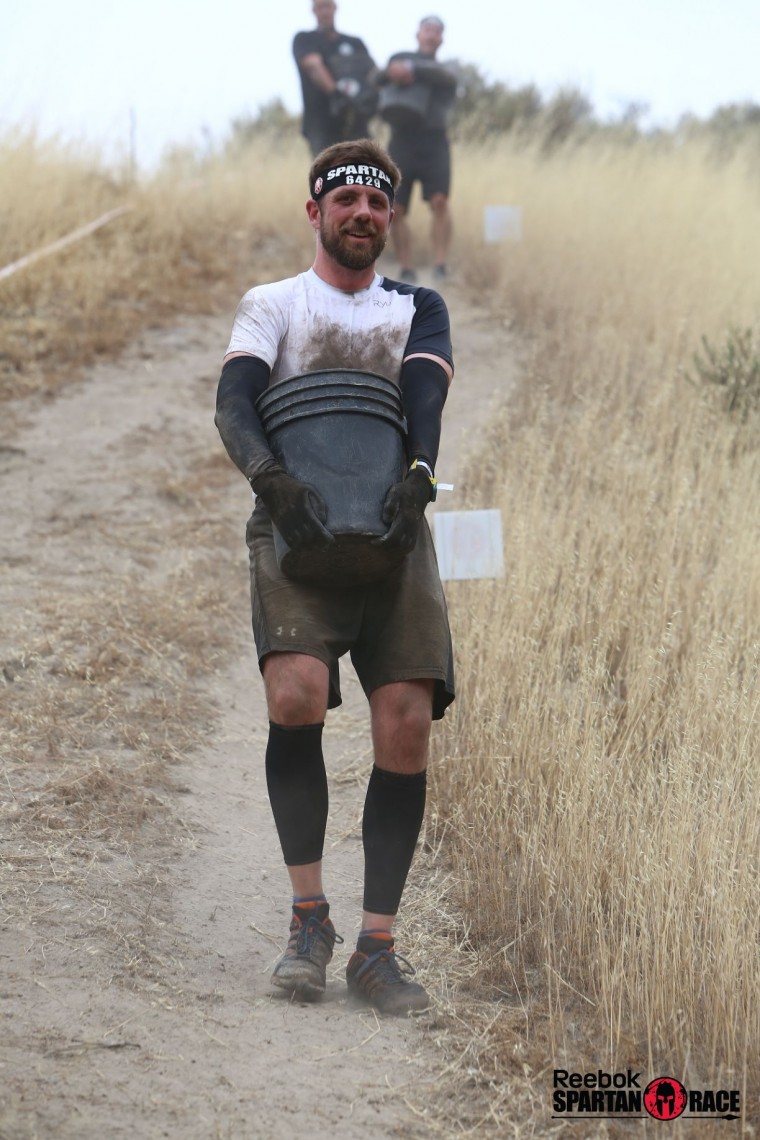 I joined SRSC the week after my first Spartan race.  The next 6 months, I applied the recommendations of the SRSC staff with the same determination but now with good coaching to push me past my comfort zone.  Each day, I arrived a little early to the Foundations class to work on mobility and I attended Strength classes once per week.  Like before, I kept a log but this time I consistently saw big gains in my strength, my speed and my body composition.  I went down a shirt size and two pants sizes in 4 months.
I ran my second Spartan Race in Monterey on June 5th.  When my heat started, I felt strong and prepared and ready to prove what the training had earned me.  I was 4 miles into the 8.5 mile race when I heard someone shout the time and I knew I was on pace to finish much stronger than before.  I had almost no trouble with (nearly) all of the obstacles and the rope which bested me in Sacramento was a breeze this time.  At the end, I finished the race in 2:26 – 36 minutes better than my last time but since this was a harder course, I moved from 50% to the top 8%.  Since I was stronger, had improved mobility skill, I only had 120 burpees as penalty.   I wasn't physically crushed the next day either and had enough left in the tank to take the family to the Monterey Bay Aquarium.
It was a great experience and I plan to stay actively involved in SRSC programming regardless of my Spartan Race future.  SRSC is a great community and has solid programming.  I'm glad I found it.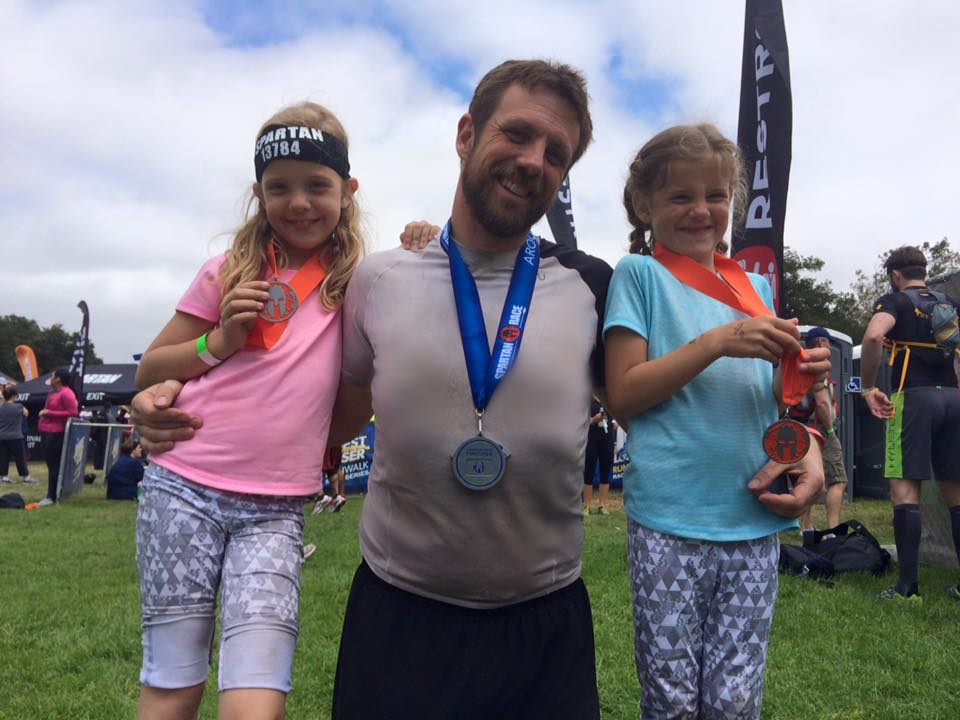 ---
---