Do you train regularly and want to take yourself to the next level?
Have you been in Foundations for 6 months and desire the skills to join the Fitness classes?
Do you enjoy the camaraderie of group training at SRSC, but know getting some 1-on-1 attention and coaching could really help you reach your ultimate fitness goals?
If any of these questions seem familiar, then we have some solutions for you!
Success Coaching
You want to lose that last 5-10 lbs? Train for a competition? Do you have specific goals for your fitness training?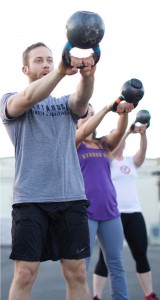 You should. Success Coaching gives you the mentoring and guidance to set realistic, attainable goals and have the accountability and support of your own coach to set up a plan and help you reach them.
Choose your own dedicated coach from our staff to provide you with the individual attention you need to meet your goals. This is YOUR coach that is focused on YOU.

You and your coach will schedule monthly 30 minute check-in meetings for goal setting, planning, assessments and accountability. Meetings may include performance or body composition measures, progress tracking, individual programming, nutrition guidance and support, etc.

Regular email with your coach. Have a question about a particular food? Need reminders? Wondering if you should go heavy or light in your next training session? Have regular communication with your coach and get the guidance and accountability you need.

Bonus for Success Coaching members:
15% off Personal Training packages


10% off event registrations (such as the Health Transformation Challenge) and

 

workshop
Add Success Coaching to your current membership for $75 per month, for a minimum commitment of 3 months. Coaches will be limited to 4 Success Coaching members each to ensure ample attention and focus, so if you have a coach you know you want to work with we recommend you get your spot right away.
COMBINATION Membership
We actually had this membership option in our early years, and now we're bringing it back!It's a combination of personal training and group training. This is a great option for group members wanting extra support and individual coaching, or for those making a transition from private training to group classes.
1 Personal Training session per week plus unlimited group training.

The cost per private training session is the absolute lowest we've ever offered and a heck of a deal at only $45-55/hour. The benefit for us in providing this is not monetary; we love working with people one-on-one and we get to create great success stories!
The cost of the Combination membership is: $389/mo for 12 months, $449/mo for 6 months, $489/mo for 3 months. Just to be clear, the monthly investment provides 1 Personal Training session each week in addition to unlimited group classes.
FITNESS PREP COURSE and SKILL TRAINING for Group Training Members
A number of group training members have been scheduling private sessions, seeking to get one-on-one attention and to focus on specific skills. So we're making it really easy for group training members to add this on to group memberships: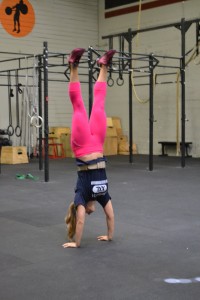 Fitness Prep Course

: Learn and practice Fitness Level skills in preparation for entering Fitness classes. Instruction in: Kipping, Butterfly Kip, K2E-T2B, Muscle Ups, Clean and Power Clean, Snatch and Power Snatch, Push Jerk, Split Jerk, Pistols, Double Unders, Kipping HSPU etc. 3 sessions. $200/1 person. $150 each/2 persons. $100 each/3 persons.

Skill Training Sessions

: Get individual coaching for technical skills such as Double Unders, Muscle Ups, Handstand walking and skills, the Olympic lifts, or any other movements or skills you need work to work on. $70/session or $200/3 sessions.

Semi-Private Training sessions

: $500/5 sessions for partners or groups of up to 4 current group training members. This is ideal for pairs or small groups that want to develop the same skills, e.g. pull ups or handstands or a group training for a special event like an obstacle race.
We Love Referrals and We Have a New Referral Program!
We're a small business and referrals are how we grow. And although we have always thanked our members with a card and/or a gift for referrals, we now have an official referral program with a clear reward. Tell your referrals to mention your name when they sign up, and feel free to check in with us to make sure you get your credit.
For every person that you refer that signs up as a member, you will get a $50 credit to your account. You can use that for your membership dues, for a t-shirt, for event registrations, towards a private training session – spend it however you wish! Thank you for recommending us.
So there you have it.  If you are interested in learning more, further clarification, or would like to sign up please call us at (707) 542-7725 or email us at info@crossfitsantarosa.com
---
---