[et_pb_section admin_label="Section" fullwidth="on" specialty="off"][et_pb_fullwidth_header admin_label="Fullwidth Header" title="Sonoma County Weekend Warriors!" background_layout="light" text_orientation="left" header_fullscreen="off" header_scroll_down="off" button_one_text="Request More Info" parallax="off" parallax_method="off" content_orientation="center" image_orientation="center" custom_button_one="off" button_one_letter_spacing="0″ button_one_use_icon="default" button_one_icon_placement="right" button_one_on_hover="on" button_one_letter_spacing_hover="0″ custom_button_two="off" button_two_letter_spacing="0″ button_two_use_icon="default" button_two_icon_placement="right" button_two_on_hover="on" button_two_letter_spacing_hover="0″ background_color="#7ebec5″]
You are a busy professional, focused on career and family. And your fitness is suffering as a result. You may even have a mainstream gym membership, but you're either not using it, or just not seeing the results you want. You want to live a larger life – to be strong, healthy, and have energy and stamina to be a weekend warrior and be a model for your family and community.
[/et_pb_fullwidth_header][/et_pb_section][et_pb_section admin_label="Section" fullwidth="off" specialty="on"][et_pb_column type="2_3″ specialty_columns="2″][et_pb_row_inner admin_label="Row"][et_pb_column_inner type="4_4″ saved_specialty_column_type="2_3″][et_pb_text admin_label="Text" background_layout="light" text_orientation="left" use_border_color="off" border_color="#ffffff" border_style="solid"]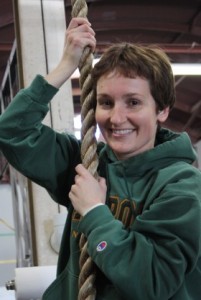 I trained on my own for a year before going to the fire academy.  I ran, lifted weights, stretched and threw a 24-foot ladder around.  I trained but, lacking expertise, I didn't train the right way and I wasn't strong enough to beat the drill time limits at academy. 'You have heart and know the drills, but you need to take a year off and gain 20 pounds of muscle then try again.' That's what the Captains told me when I mustered out of academy after five weeks and just two days before graduation. So, at the urging of a co-worker I joined an On Ramp class at CrossFit Santa Rosa.
The difference was astounding! After six months of regular CrossFit followed by six weeks of one-on-one strength training I went back to fire academy and smoked it! There is no substitute for expertise, and I thank the coaches at CrossFit Santa Rosa for utilizing theirs to make me a better cadet and help me graduate.
---
[/et_pb_text][/et_pb_column_inner][/et_pb_row_inner][/et_pb_column][et_pb_column type="1_3″][et_pb_sidebar admin_label="Sidebar" orientation="left" area="sidebar-1″ background_layout="light" remove_border="off"] [/et_pb_sidebar][/et_pb_column][/et_pb_section]
---
---