Swiped from Tim Ferris's 5-Bullet Friday, I'm doing my own Three Bullet Thursday. These are 3 things I'm thinking about this week…
---
The meet starts at 9 am and runs all day until at least 6 pm – and you can drop by for any portion of the day to see some great lifting!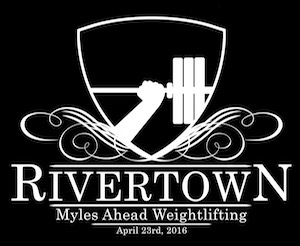 Here's a rundown of the times that each weight class will begin:
Weight Category:                                   Lifting Begins
35k-53kg Women:                                  9:00am
35-69kg Men                                          10:30pm
58-63kg Women                                    12:00pm
77-85kg Men:                                         1:30pm
69-75+kg Women:                                  3:00pm
94-105+kg Men:                                      4:30pm
Do stop by and check it out – it's free to watch!
---
2. My favorite find at the farmers market as of late: Salmon BELLIES!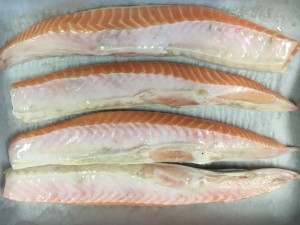 O.M.G. These babies are cheaper than salmon fillets or steaks – at just $10.99/pound – and they are so deliciously fatty. I've been slow cooking them in the oven, then breaking up the meat to make into salmon cakes. They are so emollient they need a bit of dry binder to make them into cakes. My sister says she cooks these with rice and all the fatty goodness runs into the rice like a sauce. Amazing.
---
The premise is pretty straight-forward: design your life with the end in mind. To begin, you ask yourself (and answer) three powerful questions:
1) How do I want to be remembered?
2) What matters most?
3) How can I get from here to where I want to be?
There are many more exercises in the book, and ultimately, you use what you come up with to make a life plan. I highly recommend this book, and would love to hear from you if you get the book and follow through with the work, as I did.
That's it for this week. Until next time…
---
---